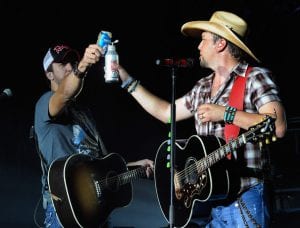 Summers are the most popular time to head out and catch a concert. You get to enjoy the wonderful summer weather, have a couple of beers, and listen to some live music. However, these outings can become very expensive. From transportation to the necessary amount of alcohol, concerts add up very quickly. Here at DINC, we have developed some fool proof ideas to help you save a couple bucks and maybe even pay for your concert ticket, so you can enjoy your outing for free.
If you plan to go to a concert that is very popular, let's just say you want to go to Luke Bryan and Jason Aldean (two large country artists for all of you still listening to the rap crap #nojudgement #countryisbetter). Now, these two artists are like a country music lovers dream come true, so chances are tickets are going to be expensive and are going to sell out very quickly. What you want to do, being the DINC member that you are, is buy at least two extras. Why two? So you can sell them and make a profit; and let's be honest, nobody's going to want to go to the concert alone, so you need at least two to sell. Don't be afraid you won't sell them because you will…trust me. I mean, it's Luke Bryan and Jason Aldean; their concerts sell out in minutes.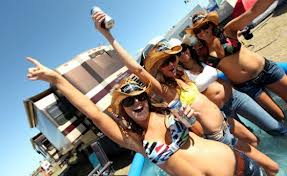 Now, once at the concert, you will probably do some pregame drinking in the parking lot. This, my friends, is where there is an opportunity to make some cash. I have seen everything being sold at concerts from t-shirts, to Jell-O shots, to grilled cheese sandwiches, so put on your entrepreneurial thinking caps and think of something that will make you stand out from all the other crazies. Don't want to waste your time walking around? Want to focus more on the parking lot party? Make sure you plan ahead and don't get suckered into buying any of these goods.
Bring enough alcohol, food, toilet paper, clean shirts, etc. to ensure you have a great time and don't pull out your wallet at any point in the night. Now, I'm not promoting binge drinking BUT make sure you are feeling "good" before heading into the concert. This, my friends, will help you NOT buy any alcohol once inside the concert where beers are, you know, just a casual $12. So let's review…buy extra tickets and sell for a profit, join the crazies and find your niche to sell, drink responsibly to a point where you don't have to break the bank, and most importantly have a GREAT time