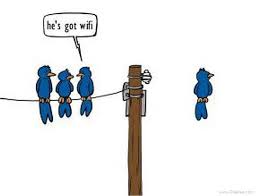 Everyday we see the increase in technology from voice activation to finger tip sensors. It's almost scary to think of the future and what electronics our kids will be asking for on Christmas. With all these new advancements we make there comes a price tag. I updated to a 5S i-Phone a couple of weeks ago (I know finally, right? Things been out like a year already). The lady selling me the phone was trying to convince me to wait and buy the 6th. The 6th i-Phone will have all new features and capabilities and by the time the 7th comes we will have holographic screens. This is some crazy futuristic stuff coming into our daily lives. So in order to keep up with the growing trends and still be able to put food on the table here are five helpful tips.
Netflix/Hulu/Amazon/etc.-Whichever ways you choose to watch your TV shows or movies make sure you are buying one subscription. The best part about having an account with one of these companies is that you can put multiple devices on one account. So hop on your parents account and enjoy free streaming. You're welcome.
Unplug. Whenever you aren't using your computer, cell phone charges, TVs, or anything else you have plugged into the walls at all times…unplug them. When you leave things plugged in you are still using energy or standby power. Not only will you electric bill go down each month but you will also be helping the environment.
Skype/Text for free. There are plenty of different services out there that allow you to call and text for free. For example, HeyWire and TextNow allow you to text to anyone in the U.S. for free! Stop paying overages for data use with your i-Messaging and get these Apps today. You'll be talking to your friends and saving money in no time.
Have a kindle? Love to read? There are over 100,000 books on kindle, amazon, i-Book for FREE! You can also share books that you have bought with other friends. Worse comes to worse go to your local public library. Those books will always be free.
Cell Phone Plan. Paying for your own cell phone? Have a roommate? Make a plan together. It will cut down your cost for each additional person you add. So stop watching all the commercials for it and get your FRAMILY together and start saving today.
So there are some helpful tips for the poor geeks out there. You can stay up to date with all the leading technology trend as long as you know how to save.