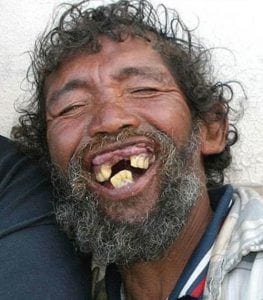 Something we have yet to discuss here at DINC is the importance of hygiene and how it is an essential part of our everyday lifestyle. Today I want to discuss the importance of dental hygiene. Although quite an easy concept, it can quickly be overlooked. Most people wake up, brush their teeth, go about their day, then come home and get ready for bed, yet again brushing their teeth before their slumber.
Now, sometimes I know you're "too tired" to get up and walk the few steps to get to the bathroom to brush your teeth. Or, yes, "you forgot," as if you couldn't tell by how horrendous your breath was once you got to work. Here are the consequences if you seem to find yourself forgetting more often than not…
The cost of just an examination at the dentist is about $30.
A cleaning costs anywhere between $40-$60.
Fillings for cavities range from $75-$150 for silver fillings and $150-$250 for white fillings.
A crown can cost anywhere between $300-$800.
I don't want to even get into the more serious stuff because you will fall off your chair at how expensive it is.
So, here's DINC's advice to avoid these outrageous prices that will add up quickly: Be aware of your dental hygiene, invest in some type of dental assistance like a water pick, make sure you visit the dentist at least once a year, pay in cash at every visit, and keep brushing your teeth twice a day!