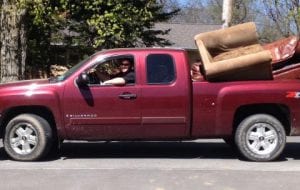 In the last couple of days I have been going through the overwhelming process of moving. While excitement and anticipation took over my body, I was also very anxious about how I was going to be able to afford my new apartment that not only needed to be furnished but also was over 120 miles away. As young adults, it is expected that we will move from one apartment to another until we move into that white picket fence house that we will forever call home (YIKES!). So, in order to prepare for your next move, here are a couple helpful hints.
Do not pay over $100 to rent a moving truck. Instead, find a friend or even a friend of a friend who owns a pick-up truck. Chances are they have a little (if not a lot) of redneck blood in them and LIVE for this type of stuff. This also means that they are most likely men, so they can do all the heavy lifting while you just sit back and direct traffic.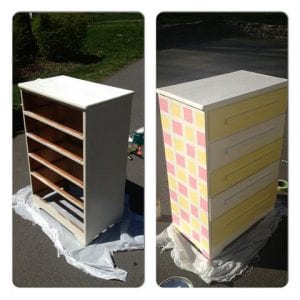 Furnishing your apartment does not mean you need to go to IKEA and buy everything in sight. Go to garage sales, pick up old furniture and then make it your own. A can of paint can go a long way and can help turn that dirty, old, should be on the side of the road dresser, into a work of art.
Before you go and buy brand new dishes, pots, and pans go shopping in your parent's house. Most likely, you have been living there since you graduated college, unable to get a job like most of America's young adults, so you know what dishes get used within the household and which ones just collect dust. Take out those dirty dishes and immediately put them in a box. Your parents, aka your mother, will not even notice that they are gone!
So, the next time you move follow these simple rules; find a friend who works for beer, refurbish old furniture, and take as much from your parents as you can before they cut the cord!