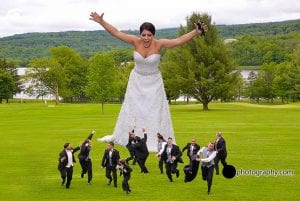 As we approach that age where everyone is getting engaged and then naturally married our weekends become booked quite quickly. The save the date magnets start coming in the mail so that every day you are reminded about how much money you need to save to enjoy a weekend of fun. For the next couple of years we should all just bank on our vacation days, bonuses and any extra cash we have going towards our friends weddings. Now don't get me wrong, I LOVE GOING TO WEDDINGS. Like love them. Just not so much the cost.
So this past weekend one of my oldest friends got married. I had the honor of being in the wedding. This was my first experience of being in a wedding and let me tell you, I can't wait to do it again. Being in a wedding is expensive though like let's be honest from the hair to the nails to dress to the shoes and each time you're in a wedding you have to get all the same stuff over and over again. It's crazy! These are the things, however, that you can't control unless you want to get attack by a scary creature also known as bridezilla. So if you have a lot of weddings coming up in the near future here are some things you can control and how to actually save some money at a wedding.
The first thing I saved money on was my nails. I got them done at a place near work where they were running a special. Mani/Pedi for $35…can't beat it. If I had gotten them done at the hotel spa I would have paid closer to $100. Overall savings- $65.
If you are going to a wedding chances are you will know another couple going to the wedding as well. Ask them to split a hotel room with you. Listen you're going to be drunk and exhausted after the wedding and all you are going to want to do is sleep. Split a room with two double beds and you'll save a ton. Overall savings-$100.
If you are in the wedding you will be getting your hair done and makeup done and whatever else the bride wants to get done for her special day. Sometimes they'll make things optional. For instance my friend's wedding this past weekend we had the option to get our makeup done or do it our self. I did my own because who knows your face better than you? Overall savings-$50.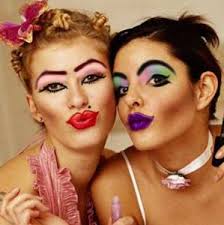 It's called open bar for a reason. Make sure you take advantage of the open bars at weddings. You don't want to be spending money at the bar later in the night because you are too sober. Get a little tipsy on and make sure to tip your bartender for hooking you up with some strong drinks. Overall savings- $30.
Bring food to the hotel. We all know at most weddings you somehow forget to eat…especially if you are in the wedding. You are so busy doing pictures, dancing, talking to guests that somehow you forget to sit down and eat that $100 plate of food they give you. So bring snacks to the room for late night. It'll save you a bundle on room service or late night pizza delivery. Overall savings- $15.
If it's a destination wedding or if you have to drive further than a half hour…CAR POOL. This is an easy way to save money. You are all going to the same spot might as well save some money on gas. Plus it makes for an interesting ride home piecing together stories from the night before. Overall savings-$40.
So while I still spent money this weekend I was able to find some ways to save towards my trip to Australia. Overall I was able to put away $300 which I then put $250 towards my trip and $50 into my investment account. These will definitely be ways I save money for future weddings. If you are engaged and are starting to plan your wedding or if you have a couple of weddings coming up join Dollar Investment Club and we will help you put money away so you can enjoy every second of your special day. #Australia2014 #beaDINC #day82